FutureSelves fit a wide range of interventions.
It draws eclectically from a wide variety of psychological approaches,
the four most prominent being:

Possible selves are in the future. They are directly tied to motivation because they represent personal goals to pursue and avoid.

The graphs provide a tremendous amount of item level detail that is comprehensible and manageable.

The program uses goal setting, and reflects the importance of self-regulation.

It recognises the importance of relationships in maintaining goal adherence, and that group dynamics affect performance and goals.
Explore the psychology behind FutureSelves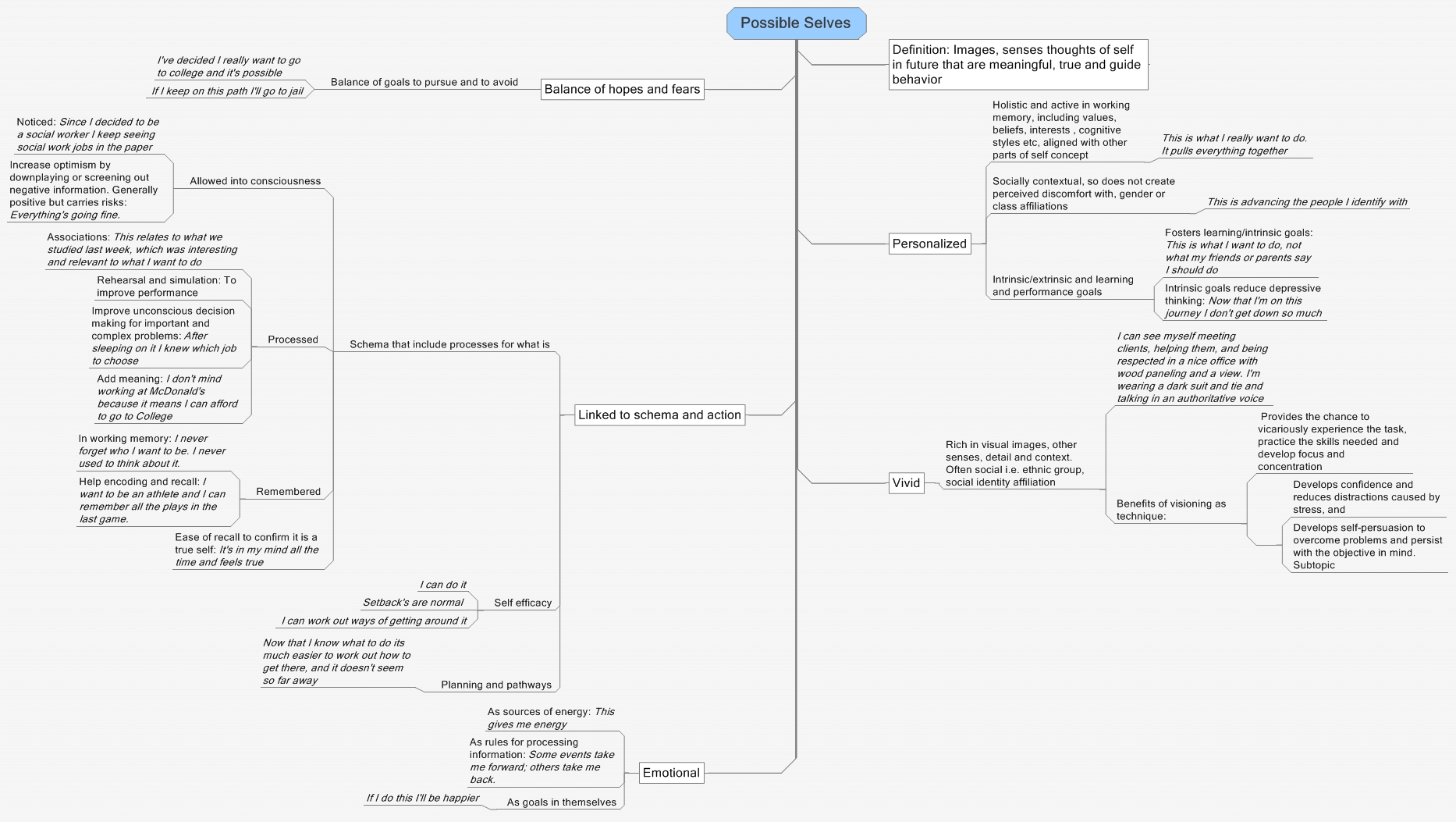 Theory
Interested in the underlying theory of FutureSelves and its development? Refer to our Technical Manual.
Research
We've researched the effectiveness of FutureSelves with clients, counsellors and case managers.
Items Banks & Graphs
The results from the software is designed to portray complicated information in a simple way.